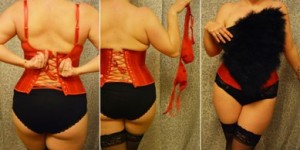 Photo courtesy of The Shingle Beach
The only place where the smartest and hottest sex bloggers are featured under one roof every month. Whether you're looking for sex journalism, erotic writing, relationship advice or kinky discussions it'll be here at Elust. Want to be included in Elust #72? Start with the rules, come back July 1st to submit something and subscribe to the RSS feed for updates!
~ This Month's Top Three Posts ~
Backyard Glory
Bra Wars
Versions of Ourselves
~ Featured Post (Molly's Picks) ~
Disabled characters: who do I write them for?
How Can You Think About Sex Right Now?
~ Readers Choice from Sexbytes ~
*You really should consider adding your popular posts here too*
All blogs that have a submission in this edition must re-post this digest from tip-to-toe on their blogs within 7
days. Re-posting the photo is optional and the use of the "read more…" tag is allowable after this point. Thank you, and enjoy!
Thoughts & Advice on Sex & Relationships
How We Started Swinging: Part 2
Notes to my younger self
I am what I am
O-O-O-OMG
Sometimes Submission Requires Standing Up
Tribe
I know how to fix a texting mistake.
Change Is A Four Letter Word
Zero to Sex Pot in 150 minutes
condoms
Erotic Non-Fiction
23 Minutes Of Play
Services Rendered
Depravity's Communication
Sinful Sunday: The Reveal
Erotic Fiction
No Panties
A Woman's Experience of Lust
Wicked Wednesday: Three
An Uncommon Case
Misused Petals
(portrait of) desire
Her Turn
A Day At The Beach
Thoughts & Advice on Kink & Fetish
Am I Jaded?
Fury Road's Furiosa and femdom
Sub power, Domly Vulnerability
In Person I Found You Very Innocent…..
Still A Cherry Tree
Poetry
Catching Up: A Happy Horny Haiku
What You See
Sex News, Opinion, Interviews, Politics & Humor
Hey, Feminism? Your ugly is showing.
The Bigger Picture
Naive College Virgin Reads Penthouse Letters
Squirting is Not a Science
Missing "Story of O" scene discovered!