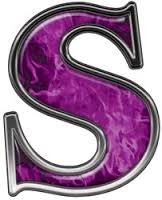 Okay, so the Spanking A to Z thing is starting to wind down, and for the first time, I'm stumped. Not because I don't know what to write, but because I don't know where to begin.
So many words, concepts, and ideas…so little time…
S is for…
Sassy, never bratty.
Submission completes me. Quiets my soul. Fills me with joy. Turns me on.
Spankings are the best. Last night's spanking – complete with paddling and punches along my back and ass – turned me into a puddle of submissive goo.
Sadism complements masochism, his sadist needs my masochist. We fit. He's a primal sadist who knows he can take what he wants, give what he wants, and I will be the happy, boneless woman beneath him while he does.
Supportive is what I am.
Sensual is how he makes me feel.
Sexy, too.
Sarcasm is our native language. Could we get a sarcasm font, please?
Seduction doesn't begin with sex, it begins in the mind.
Sex should be filled with lust, seduction, and laughter. I won't tell you what happened last night, but in the middle of an intense moment, we both burst out with huge belly-laughs. I may or may not have continued giggling for a few moments longer.
Scenes never happen often enough, but the intensity holds us both for a while.
Sub drop is never fun but with a close connection – emotional or physical – it can be minimized.
Safe, sane, and consensual is our mantra.
Shibari is beautiful – but I don't possess a lot of patience for staying in one position.
Southern Sir aka John Brownstone is an amazing man, Dominant, Daddy, friend, lover, and partner…but I might have mentioned that before.
See??? How could I possibly pick just one??