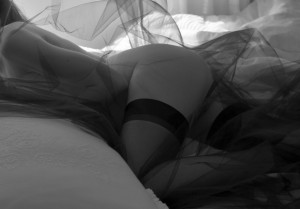 Photo courtesy of Cheeky Minx
The only place where the smartest and hottest sex bloggers are featured under one roof every month. Whether you're looking for sex journalism, erotic writing, relationship advice or kinky discussions it'll be here at Elust. Want to be included in Elust #65? Start with the rules, come back December1st to submit something and subscribe to the RSS feed for updates!
On a special note I want to mention that the judges voting on Elust is often very close, this month more than most. You all do such fine work that it is very hard for us to come up with the final results.
~ This Month's Top Three Posts ~
Ownership: On Sexuality & Feminine Relations
~ Featured Post (Molly's Picks) ~
The Love Letter of O
To My Single Submissive Friends – Be Brave
~ Readers Choice from Sexbytes ~
*You really should consider adding your popular posts here too*
What S/He Said: Pressing Stop
All blogs that have a submission in this edition must re-post this digest from tip-to-toe on their blogs within 7 days. Re-posting the photo is optional and the use of the "read more…" tag is allowable after this point. Thank you, and enjoy!
Writing about Writing
Erotic Fiction
The Warehouse
Taking Chance
The Little Mermaid
Trick or Treat
Bad Sex Turns Good
Shall We Dance?
Let's Play a Game (Spuffy Erotica)
Firemen
Sex News, Opinion, Interviews, Politics & Humor
A MakeLoveNotPorn Reality Check
Pondering Dildos as Art
Where does bdsm come from? Other species/
A Females Perspective on Extreme Feminists
Erotic Non-Fiction
Fucking on Facebook
A lot of Patience
Hands Away
Tall Dark and Handsome Pleasant Surprise
Torture His Balls. Tease His Cock.
Caning Sometime?
I Took my Pony Slave Shopping
Private Dancer
Earning Pleasure The Hard Way
At the Movies
Thoughts & Advice on Kink & Fetish
Finding Shelter in the Shadows.
My First Scarification
Q: "What's stopping me from reporting owner?"
Squirting…Fact Not Fiction-Part 3
Thoughts & Advice on Sex & Relationships
Shiny Lesbian Syndrome
Communicate!
Losing it, asking for it
Celebration
How I Handle Being A Parent & Sex Positive
Sex as the most intimate performance
The crowded mirror
Sex Hangover
Poetry
Penisaurus – a Lusty Limerick
Blogging
Sex toys are NOT required for fantastic sex
My paint brush is empty.