I think I inadvertently started a little something on Facebook the other day. John Brownstone sent me a link to results he'd received from an online "BDSM Test." I find these things fascinating, but they're also to be taken with a grain of salt when coming from an unknown source.
So of course, I take it and get my results. And being the weirdly introverted social media creature I am, I posted it to Facebook. By the next day, several of my friends had taken the quiz and shared their results. Much laughter and teasing ensued, especially for those whose results told them had a bit (or a lot) of babygirl in them.
There was good-natured ribbing and incredulity from my friends. They couldn't possibly be babygirls. They don't giggle. They don't like glitter. They're very serious-minded women who don't take crap from anyone. I finally piped up (surprise, surprise). Being a babygirl (or babyboy, as the case may be) is less about the giggles and silliness that we show the people we're closest to, and more about what we need from our Dominants.
You can be a babygirl without glitter, Hello Kitty, coloring, stuffies, or evening calling your Dominant "Daddy" or "Mommy."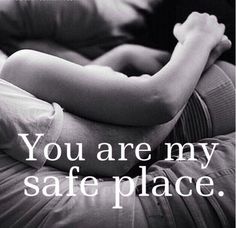 To me, what makes a babygirl is our need for care and protection – not all the time, not in every circumstance – but in those situations that get us riled up and twisted around. Sometimes I just need someone to take care of me – when I'm sick, when I'm scared, when I'm so exhausted I can't see straight. I don't need tasks or demands, I don't need routine. I need strong arms, a willingness to make me a cup of hot tea, and a bit of babying.
My babygirl side is my most vulnerable part of me. Yes, I have what I call "little tendencies" – that's my penchant for animated movies, knee socks, pigtails, and lots of giggles (on a good day). But the babygirl side is when I cry or laugh. It's when I ask for help. It's when I'm done being a strong Wonder Woman and am able and willing to lean on my Dominant.
Okay, so yes, there are plenty of vanilla couples who have this element. These traits aren't specific to a D/s relationship, except that once I'm done getting my cuddles and hugs, I might also kneel at his feet, get my face-fucked (using my pigtails as handles), and have to complete a task he sets for me. See the difference?
And yes, submissives who don't identify as a babygirl/boy often have the same needs as I do, but how do you handle them? Do you even acknowledge them as legitimate parts of your whole self or are they nuisances to be brushed aside? (For the record, there's no right or wrong answer to that.) My babygirl self is a softer side. On a bad day, it's my needy side. On a good day, I'm light and silly, determined to do anything for a laugh because in my relationship, I know it brings comfort to my Dominant.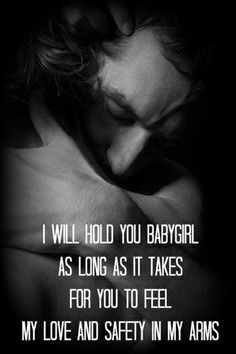 So if you reject the "babygirl" designation because you object to the trappings and how we often present ourselves to the world, look past that giggly (or whiny) facade at what we really need. And think about what you need as a submissive. You might find we have more in common than you think.
Images via Google