But she said where d'you wanna go?
How much you wanna risk?
I'm not looking for somebody
With some superhuman gifts
Some superhero, some fairytale bliss
Just something I can turn to, somebody I can kiss
I want something just like this…

~Coldplay
Three hundred years or three hundred lifetimes wouldn't be enough time with John Brownstone. I'll need an eternity to get my fill. Even thinking about a moment without him by my side reduces me to ugly tears.
I've been fortunate to have many happy days in my life, and I hope for many more, but the day I married John Brownstone comes in at the very top. Unlike other happy moments (like becoming a mother for the first or second time) I knew exactly what I was walking into, what I was getting.
I walked into my bliss with eyes wide open, heart full and still growing to make room for more, and knowing what it takes to build a happy life together. It was the most honest moment of my life. No fairy tale endings, only the willingness to work at it each and every day. Through laughter and through tears, we're in this together.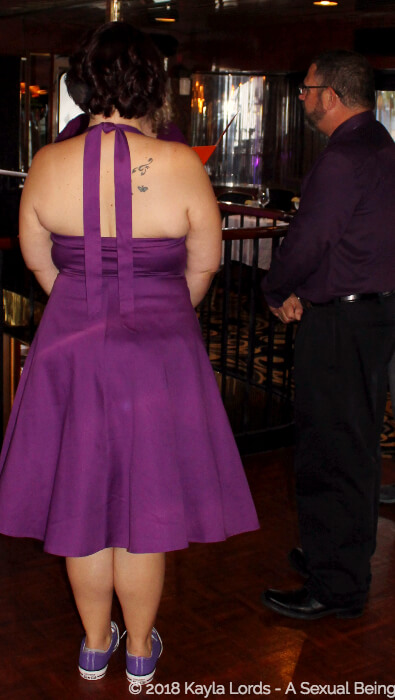 Today is the last day of February Photofest hosted by the fabulous Molly Moore, and I knew before the month was out that today would focus on our wedding day. What I didn't realize was how difficult it would be to narrow down an image that (kind of) protects my anonymity but still shows the utter joy we both felt that day. If you hadn't guessed by now,  the bigger my laugh, the happier I am.
Marie Rebelle celebrates 300 Wicked Wednesday prompts this week, and the moment I saw the number, I knew…300 hundred years or lifetimes, it still won't be enough time with him.