Welcome to October! Here in my sunny part of Florida, it's finally, sort of, kind of, if you squint and use your imagination, starting to feel like fall. And it is wooooooonderful.
Before I share all the interesting (or not-so-interesting, depends on your level of website geekiness, I guess) stats from the month of September, I have a shameless plug and request.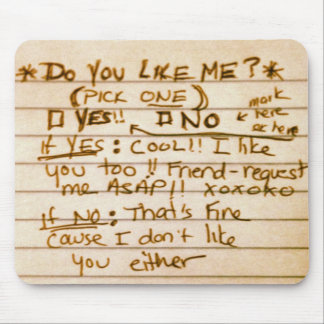 This is me shamelessly begging you to like me enough to click a link, lol.
Rory from Between My Sheets is taking nominations for her Top Sex Blogger list. Go to the post ), scroll down, and list your favorite sex bloggers in the comment section – and make sure to include the URL (https://kaylalords.com, if you wondered). Make sure to nominate all the blogs you love (I hope I'm one of them!). Nominations close October 18.
Okay, shameless begging over and done with, let's actually get into the nuts and bolts of what September looked like from a sex blogging and erotic writing perspective.
Sex Blogging
27 posts
11,283 views
1 new blog subscribers (not surprising now that I have the newsletter)
83 newsletter subscribers
Top Post of September: The End of a Rut (A Masturbation Monday post, of course!) 
Want to get more (and different) kinky fuckery in your email inbox? You can now sign up for my weekly newsletter. You'll get the smut I write that you might have missed; my top Masturbation Monday pick (not something I've written); and other kinky and erotic goodness – some pure smut, some educational.
Subscribe today!
Everyone who subscribes will receive a free erotic, kinky read from yours truly. 
13,700 views
8 new subscribers
75 posts shared by various bloggers
Sex Bloggers Unite Triberr Group
14 members
social reach of 45,673
If you write about sex, are willing to share other people's posts, and want to grow your readership, click on the link above to join the tribe. I swear by Triberr for helping my page views grow.
Erotic Book Sales
This includes The Adventures of Sir and Babygirl, Sir and Babygirl: Bound by Love, and on Amazon only: Madame Gretchen
Amazon – 15
iBooks – 2
Smashwords – 1
Ever wanted to know what can happen when you don't promote the hell out of your books? There's your answer. Sad but true. Worse than last month, for anyone keeping track.
But there's good news! The third Sir and Babygirl (Family Ties) is done and with beta readers as we speak. I'm shooting for a mid-October release – depending on how many things need to be changed once I get feedback. I've even got the cover done and ready to go (you'll see that in an upcoming post, I promise!).
I've decided to try something new with my writing. I've been what's known as a "pantser" – writing whatever comes to mind when I sit down to write. Well, that hasn't done me so well because I tend to wait until inspiration hits. For the next few books, I'm going to become a "plotter" – and plot out the framework of each book and just sit down and write them. The only thing that really generates sales is a catalog of books, so it's time to get off the stick and start writing. Hopefully, this new method will help me do that.
Around the Web
I did a lot of writing in September, but not a lot was published – which means that in the next few months, you'll see me pop up in all kinds of places!
Both generated a lot of feedback:
You Can't Be Little All the Time (SubmissiveGuide) – this one generated a lot of debate. I stand by what I believe, even if others disagree.
How to Ask for What You Need as a Submissive (SubmissiveGuide) – I ranted about a certain commenter here in my own space, but I hope the overall message was heard and helpful for whoever needed it.
My Two Cents
After all this info, do we really need my take on anything? Maybe it's this – your stats, your "success," the numbers that drive what you do – those are cyclical. All you can do is keeping writing what speaks to you, what feels right, and what matters. People will come and go. Life gets crazy for all of us, and people can't always visit your site or buy your book the way you want. But keep doing you, and you'll find that the people who need your words or are part of your personal tribe will find you.
And frankly, you never know who's reading and watching. You'll be surprised at who you touch with your words. But first, you have to keep writing.