I think this is a much better way to show off a new manicure than what I see on Pinterest. Sure, I could hold a cup, an orange, a bottle, or even a book. But holding my boobs feels so damn good…and it's much more fun.
Need more boobs in your life? Clickety-click-click below.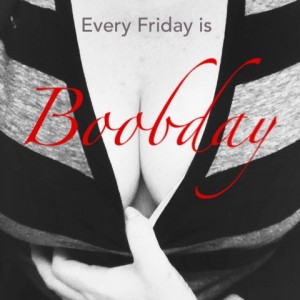 We're almost to the end of June and I'm still writing (nearly) every damn day in June. See who else is, too!