"I'm not trying to be sexy. It's just my way of expressing myself when I move around." ~Elvis Presley
Tell John Brownstone that he's sexy, and his eyebrows lift as his eyes widen with surprise. His whole body moves as if he's been jolted; he's truly shocked. But he is…to me and to all the people who flirt with him at the grocery store, the home improvement store, and the coffee shop. I find it amusing (clearly they see what I see).
Also, he has a butt that's begging to be pinched. And in the full image, great form. In more ways than one.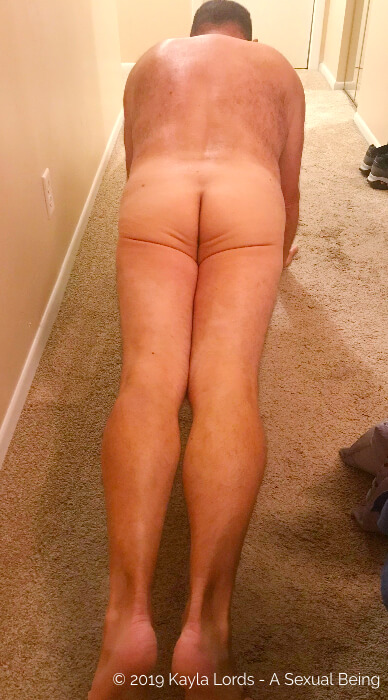 Yes, he's naked planking here. We also stretch at night before bed by doing a few naked yoga poses. That's as fun as it sounds.
I love everything about him, but I think he's got the absolute sexiest legs, especially his thighs. They're the kind you want straddling you while he face-fucks you or kneeling behind you in a forceful doggy style fuck. The kind you want to grab onto as you take his cock all the way down your throat while you're on your knees.
And gawd, you should see him on his motorcycle. Fuuuuuuuuuuck.
So yes, he's got good form all the way around.