Image via Giphy
For anyone who usually shows up looking for smut or one-handed reads, this one isn't for you. Click here, and you're welcome. But if you, too, have dreams or goals or some half-formed plan in your head for one day, maybe, getting paid to write about sex, this one is definitely for you.
(By the way, I'm practically breaking out into hives writing this because I'm never good at "announcing" the things I do. And I have mean girl voices in my head so….yeah…anyway.)
I'm talking to anyone who runs a sex blog and wishes they could get paid. Anyone who submits their fiction writing to magazines, websites, and anywhere else that offers to pay you (maybe). The writer who agonizes over their pitch for an informational article, personal essay, or interview hoping some kind editor won't write back, "This is shit!" (They usually never do, by the way.)
And also the future sexpert, podcaster, or book writer. Either way, you're talking about sex and you want to get paid.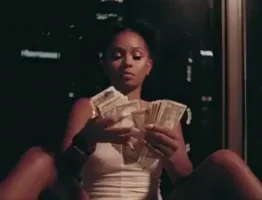 Since 2014, I've worked as a full-time freelance writer. In 2015, I decided I wanted to make money writing about sex and kink and the things I cared most about. Now more than half my income comes from sex blogging and kinky freelance writing, and it continues to grow.
I've got experience. To share. Maybe someone else can do it better than me. Maybe you never thought of the things I've done. Maybe I can spread good in the world – good smut, that is! But that's my next project…helping other writers make money in the sex-writing world.
I'm calling it "The Smutlancer."
What do you do? Or want to do?
Blogging. Articles. Personal essays. Erotica (fiction or non-fiction). Podcasts. Working for adult companies. Affiliate marketing.
Whatever I know or learn, I want to share it with anyone else who writes about sex…or talks about it in podcasts and videos. And I want to create a space where we can learn from each other which means guest posts (paid), podcast interviews with writers and publications, and whatever I haven't thought of yet.
There are a million and one websites out there that will tell you how to write, but very few that talk to us in the world of sex and kink. We have different needs and have to (unfortunately) live under different rules.
So here it is, an announcement and an offer (of sorts)…
I am a Smutlancer. I am a writer making real money writing about sex and kink. And I want to help any other writer who wants to do the same thing.
I also want to teach the writers who think they shouldn't get paid for their erotic musings how wrong they are.
Writing is work. It's fun. It's a turn-on (sometimes). But it's also hard work, and we deserve to get paid just like any other writer.
To help make that happen, I'm going to share what I know and get answers from people smarter than me so we can make money together.
And also maybe we can all write more smut and sexy things in general…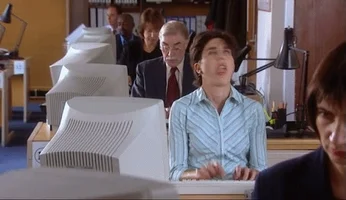 Okay so now that I've got you vaguely hyped up and yelling, "Hell yeah, bitches better pay me!" what's the point of this blog post? Other than that hypy-yelling thing?
I'm building the Smutlancer website right now. It's just a landing page. But you can do one thing right now: subscribe.
Doing that means you get the announcement when the website goes live (very soon, I promise!) plus you'll be on the newsletter list to receive a bunch of stuff:
Blog posts
Podcast episodes
Places to pitch your writing
Tips from other writers about what they do
Special offers to help you do your writerly thing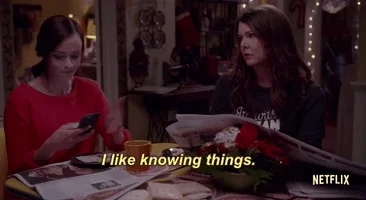 Technically I should offer people a free thing to get them to subscribe (Email Newsletters 101 says so) and I will…at some point. And yes, if you're already on my list you'll get it when I figure out what it is.
But really I need to know there are people other than me who want this information. My soul sister, F. Leonora, says (basically), "YAS, gurl!" every time I text her about progress on the website. So I'm not the only person who wants this (I think). But if I know you're on that email list waiting for me to tell you the site is ready, maybe it'll get done a little quicker. Because right now, it's a little like this…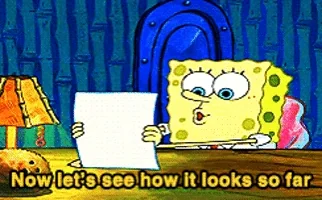 For anyone wondering who the fuck I think I am, don't worry, I wonder that, too. But here's what I know…
I went from making $300 a month writing as a vanilla freelancer in 2014 to $3000+ a month as a combo vanilla/kink writer now. Over half of that is in the world of sex and kink. And my income continues to grow.
I've built two growing websites and am now working on a third (hint, the point of this whole damn blog post).
I love and support the community of sex bloggers and the writers I've met so far. I believe it's far better to share what we know than to hoard it like fucking gold. We can all rise together.
And a few years ago, I would have killed for the site I envision in my head right now.
I don't know it all, and I won't pretend I do. But I'll share what I do know and find other people who are smarter than me to teach us, too. I'll point you to resources I trust. I'll try new things and tell you what I think, letting you make up your own damn mind because that's how it should be.
I'm a fucking writing badass…and so are you, whether you know it or not.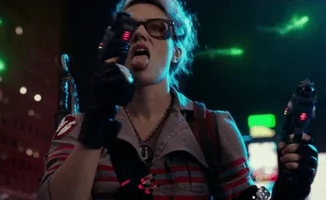 Join the Smutlancer email list. I'll let you know when our badassery is ready.
And knowing you're waiting will help kick my ass into high gear.