If you've been a follower of this blog or the podcast for any amount of time, you're aware that John Brownstone and I aren't ones to publicly display our kink – at least in vanilla circles. At the BDSM club, I'll wear my collar, kneel, and do all kinds of things that show just what kind of submissive I am. In the vanilla world? Not so much.
That doesn't mean there aren't people who don't want to show off their kink in some way when they're out in public. If you're curious about it, here are a few options for you.
Wearing a Collar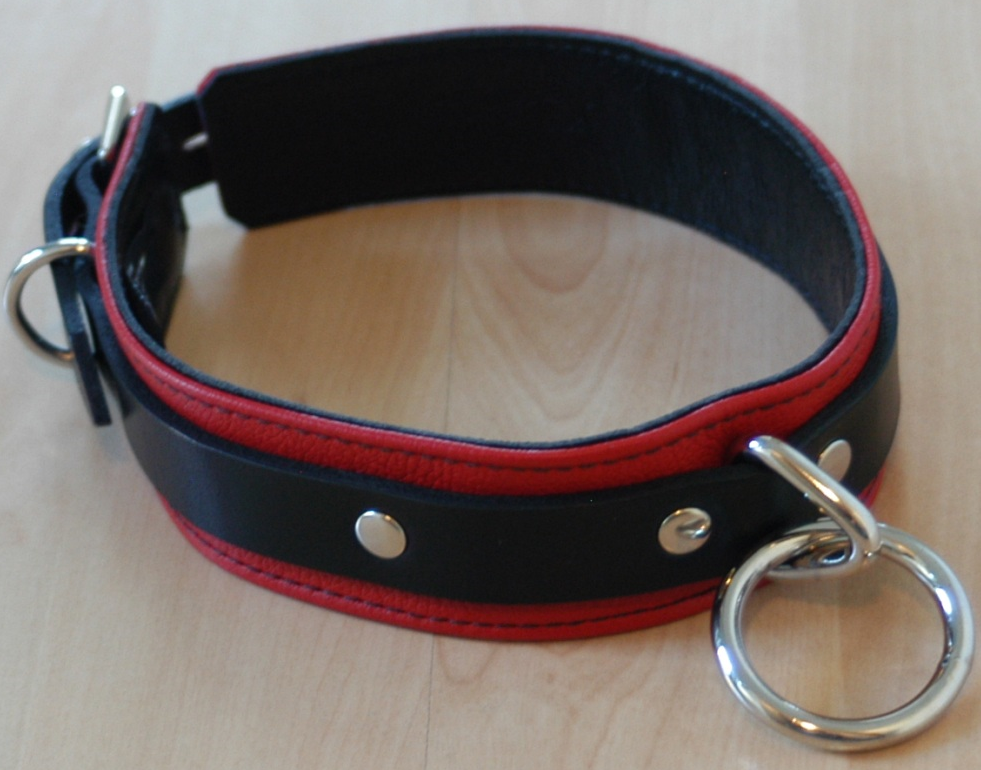 Image via Creative Commons
This one probably sounds like a big "duh" but I don't mean a discreet necklace-as-collar. I mean – a collar. Dog collar, chain link, whatever, but when you put it on, there's no question about what you're wearing. If you do this, you may never get more than a few strange looks. It's possible, however, that people will ask questions about what you're wearing. Say as little or as much as you want but don't be surprised by the reaction you might get.
Artwork
Image via Creative Commons 
Body art, art on your walls, the things you hang on your refrigerator. Unless you plan on never seeing another non-kinky human being, eventually someone is going to see your chosen art that's also kinky as hell. I have a cross-stitch design I desperately want to do – leather, latex, and a kneeling (smirking) woman. But I also wonder where in the hell I would hang it – and would I be brave enough to get it framed. I tell myself it's like the collar – some people might ask a question but most would likely just stare. Except my mom. She would definitely want to know what the hell it's about and what I was thinking.
Wear It Proudly
Image via Fet-Shop
If you're in a place in your head and your life where you really don't care what other people think, you could always advertise your kink right on your chest. Yep, there are plenty of BDSM t-shirts out there that will declare you "Owned Submissive" or "Dom." This won't leave any questions in the minds of people who see it. Be prepared, they probably won't be able to stop staring, either. Our clothing is the way many of us express ourselves. If you're willing and able to be really open about your kink (in what should be perceived as a "non-threatening" way), this could be an option.
I firmly believe that however "out" you are about your kink (or not) is a purely personal decision. Me? My kinky friends know much more about me than my vanilla family and friends. I can't imagine (right now) sharing this side of my life with my family. But if you're not that concerned what people think or who knows about your kinky ways, I don't see anything wrong with visually displaying your kink in ways that don't cross other people's boundaries.
Okay, so I don't think these three options are the only ways to publicly display your kink. What ways have you seen or done yourself? Share in the comments below!
Post sponsored by Fet-Shop